Confused about diamonds? We can help. Learn how to evaluate a diamond with our easy guides.
---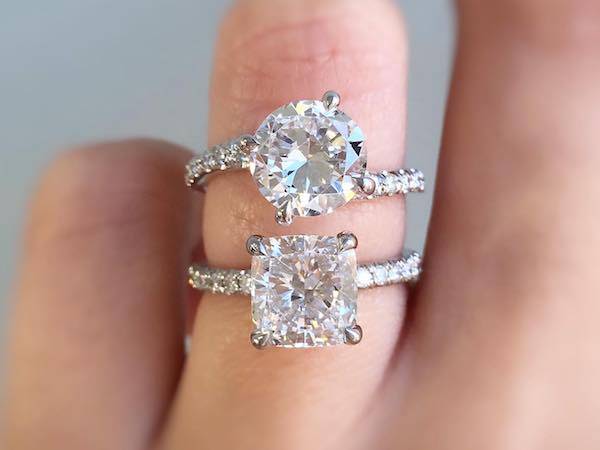 While the round diamond is still extremely popular, choosing an alternative cut or shape can lend your ring a unique feel.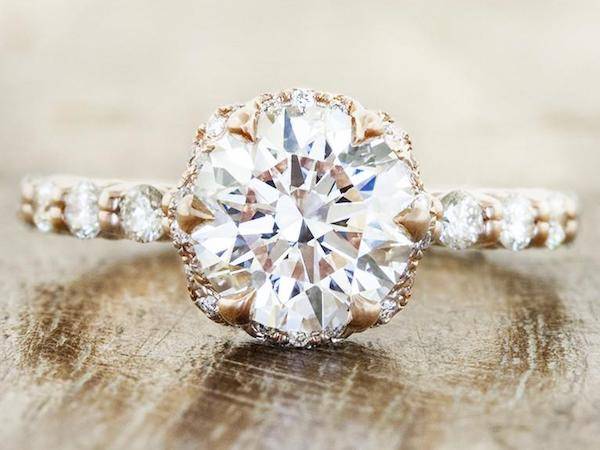 How do lab grown diamonds and mined diamonds differ? We discuss this increasingly popular option.
Learn how mined and lab diamonds are priced, and how to get the most value for your budget.
---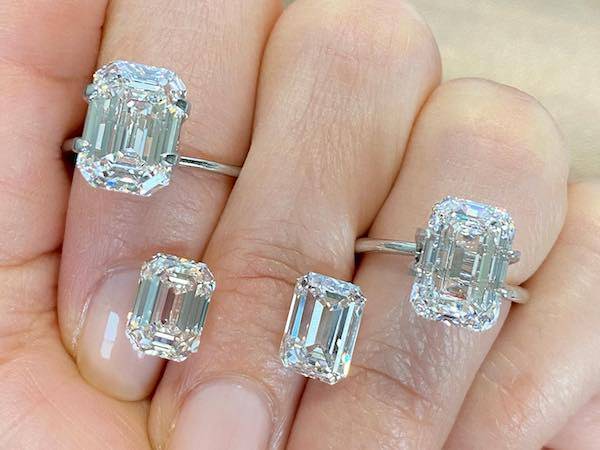 We go beyond the definitions and explain how you can use cut, color, clarity and carat weight to understand and choose a diamond.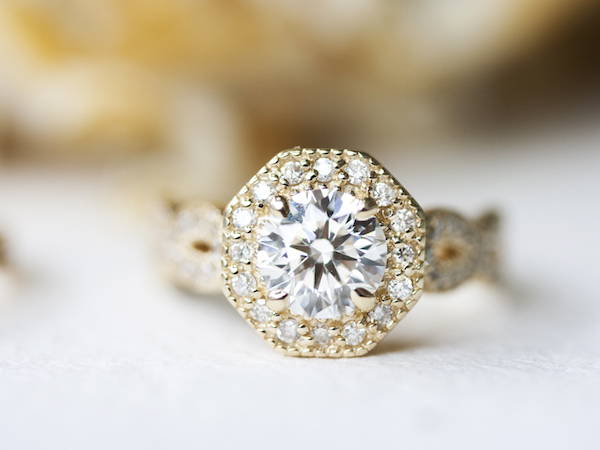 What is a diamond certificate? This paperwork is an important piece of information but will never tell the full story of the stone's value.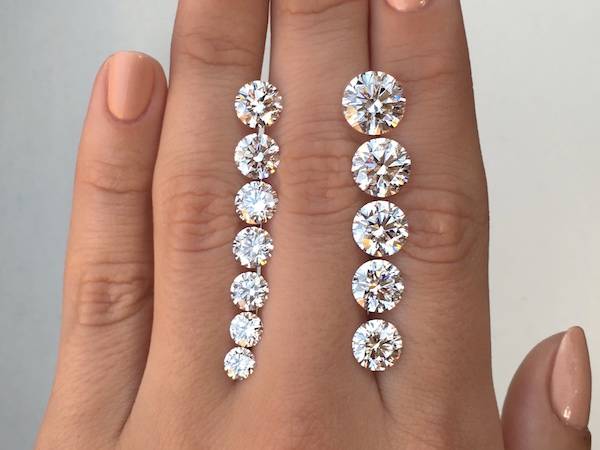 Take a look at diamonds of different sizes on a hand to get a sense of how they appear when worn.
---
What is Pavé?
Learn how to measure for a proper fit. Plus, clever tips for how to find your partner's ring size if you're trying to keep it a secret. (Coming soon)
What is a Conflict-Free Diamond?
We explain how a diamond is classified as conflict-free, as well as what to look for in a conflict-free diamond. (Coming soon)
What is Fluorescence?
Learn when it makes sense to create a custom ring instead of buying a preset engagement ring. (Coming soon)
What is a Step Cut Diamond?
How to select a wedding ring that enhances the look of your engagement ring, while also looking great on its own. (Coming soon)
---
---
---