---
Round Diamonds MM x Carat
Approximate based on averages. Interested in conversions for other shapes? Please reach out.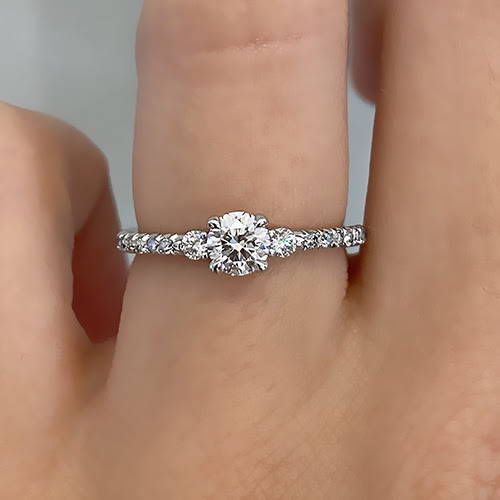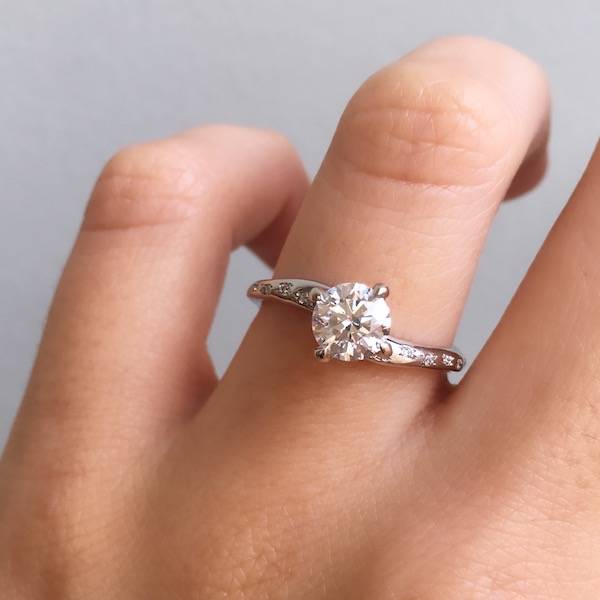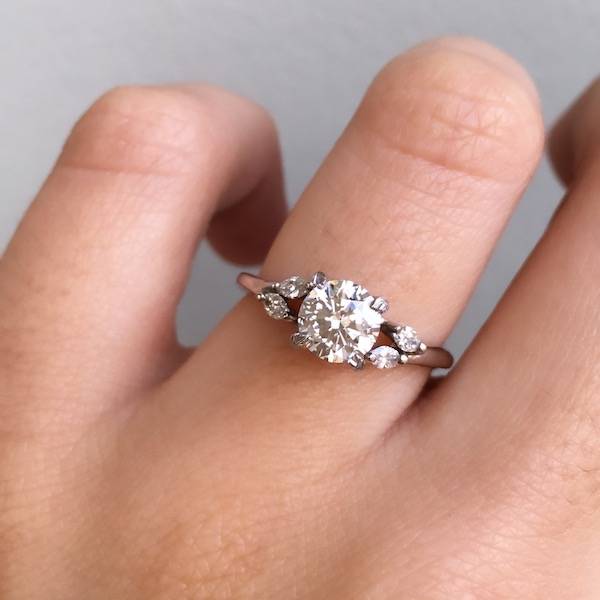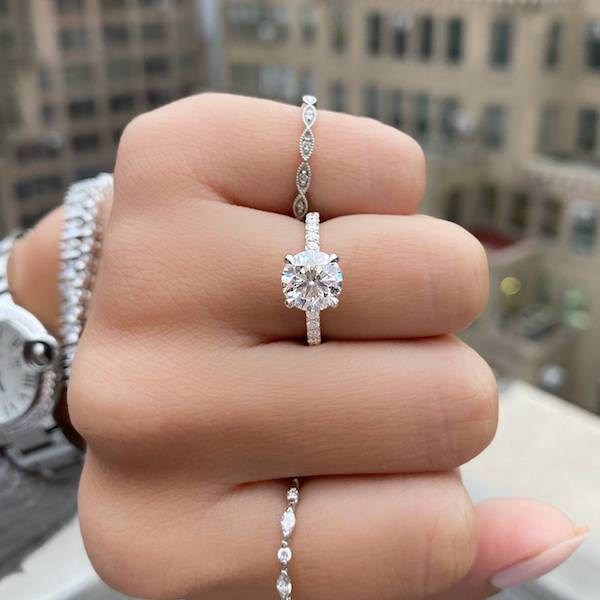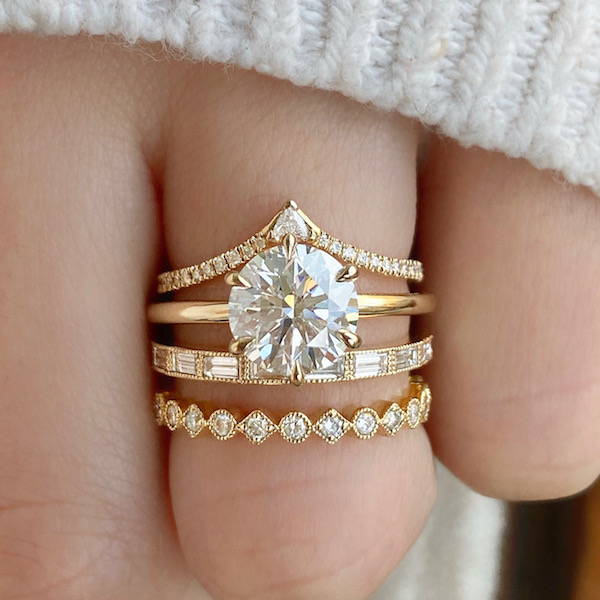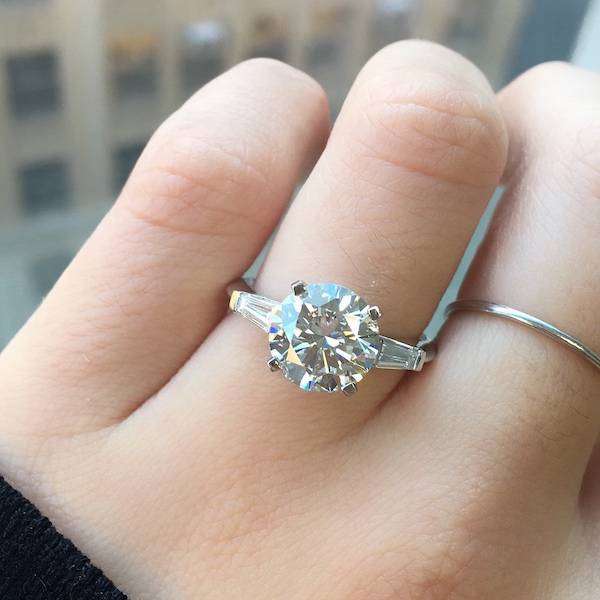 Round Diamonds of Different Sizes on Hand
Factors That Affect a Diamond's Apparent Size
Several design elements can help accentuate a diamond's apparent size, from a diamond's cut and shape to the setting and style of a ring.
A halo setting, which is a surrounding of diamonds or other stones around the center stone, is one way to accentuate the appearance of a center stone. A three-stone setting, where the center stone is accompanied by side stones, also adds a little extra sparkle, as does a pavé setting.
An oval diamond or gemstone with a longer form, can elongate the appearance of a ring.  
But size is just one consideration. We always advise our clients to choose the style or shape that most appeals to them, and go from there.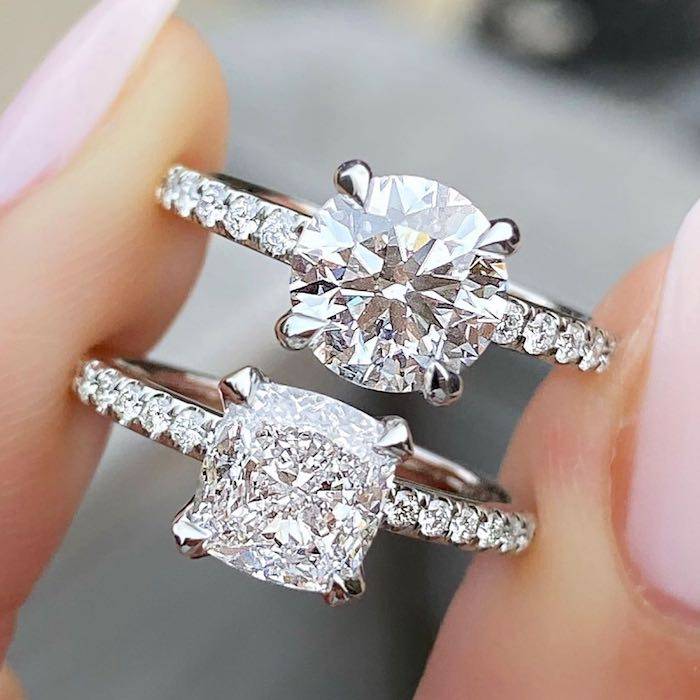 Two 1.5 carat diamond rings - the top is a round diamond and the bottom is a cushion cut diamond.
Quiz: Guess the Size of These Diamonds
---