---
Creating a custom ring does take more time than simply purchasing a ring "off the shelf". Time has to be invested into understanding what you want, working together to translate that into a design, locating the gemstones, and finally fabricating the ring. However how much time required depends on a few factors, including the complexity of the ring and type of gemstones required.
For clients that come to us that need rings urgently, but still want some degree of personalization, we suggest our preset engagement ring collection. Preset rings are rings that have already been set, or created, complete with a center stone and are ready to ship out after resizing. Resizing takes approximately 1 week, and then we add the transit time if applicable. So these would be the fastest option for those who need a ring in a hurry. (Unsure about which kind of ring you want? Learn more about the difference between preset engagement rings vs. custom rings).
Beyond preset rings, you enter the realm of customized engagement rings.
2 to 4 Weeks Production: Solitaires & Other Simple Designs
On the simpler side of custom, would be a solitaire or single stone ring from our current collection. This would take approximately 2 to 4 weeks. Examples include Aurora, Florina, and Ariya.
Timing for a solitaire ring of a new design vary. In general, we'll deliver a design draft to a client within approximately one week, and the approval process is up to the client. Most clients approve on the first try, while some others can take weeks and months to deliberate and tweak.
Once the design is approved, fabrication time is 2 to 4 weeks. So allow for a minimum of four weeks (assuming one week to approve).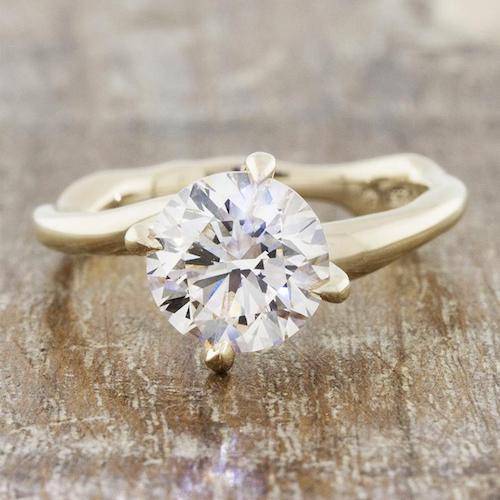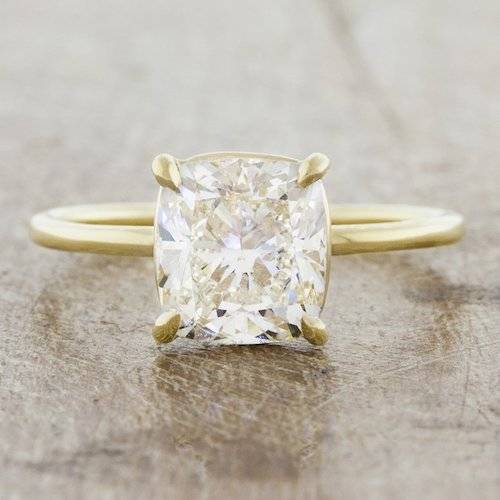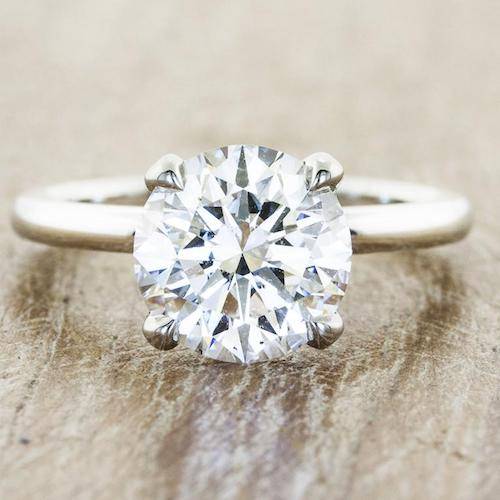 4 - 6 Weeks Production: Most Rings
6 - 8 Weeks Production: Intricate & Complex Rings
The next category would be custom rings with many settings, or rings with challenging settings, or elaborate custom work like hand engraving.
Examples include the Shanel, which is challenging because the diamonds are very small, and are set on an angled rope band.
The Odessi has over 100 settings, and the Rayna has hand-engraving details that are meticulously carved with a knife so this takes extra time.
Overall, with these kinds of rings, estimate 6 - 8 weeks for production, plus design and approval time if it's a new design.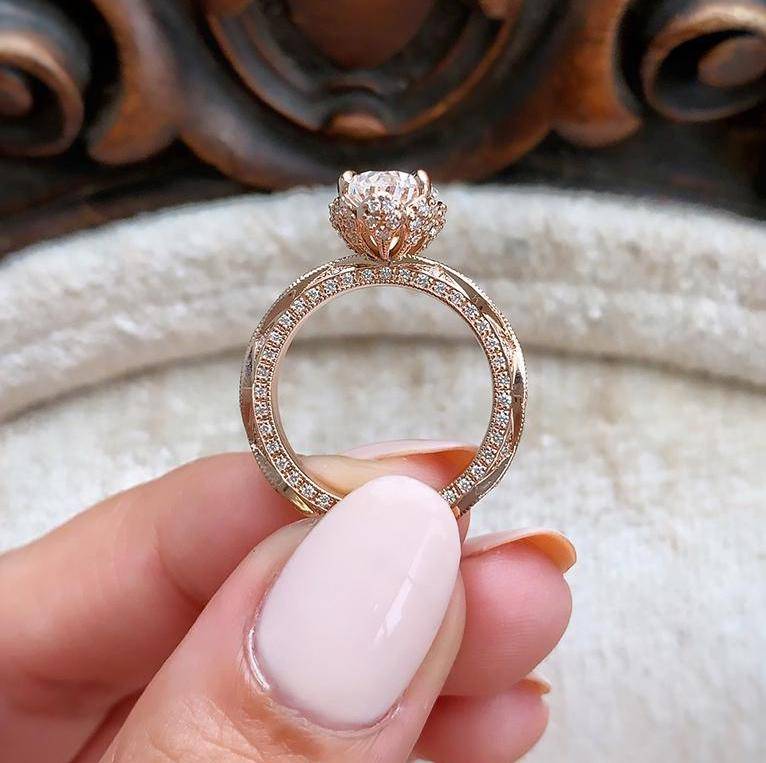 Special Situations: Rare Gems & Special Cuts
Any design that requires rare gems or special stone cutting could add a significant amount of time.
Additionally, gems that are not easily found, such as an exotic shaped rough diamond, could take months or years to locate (we have some clients that have actually waited that long).
An example is our vintage-inspired sapphire halo Joanna,
Working with our client to agree on the perfect center diamond took about one to two weeks. The design and approval process took 3 weeks, and from there, having a lapidary cut a perfectly fitting and perfectly matching rim of blue sapphires to surround the center stone took 7 weeks.
Finally, we began fabricating the ring, which because of its challenging setting and meticulous hand engraving work took another 7 weeks. All told, this project took about 5 months to complete.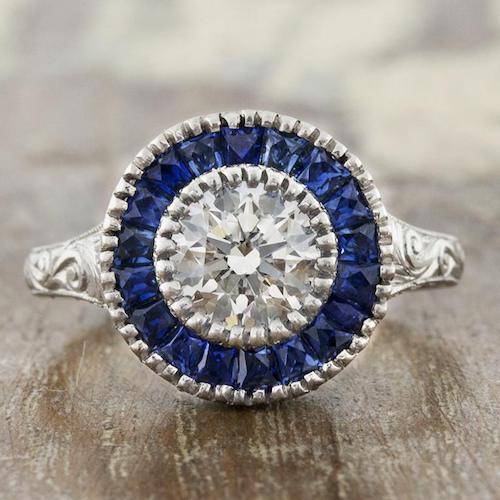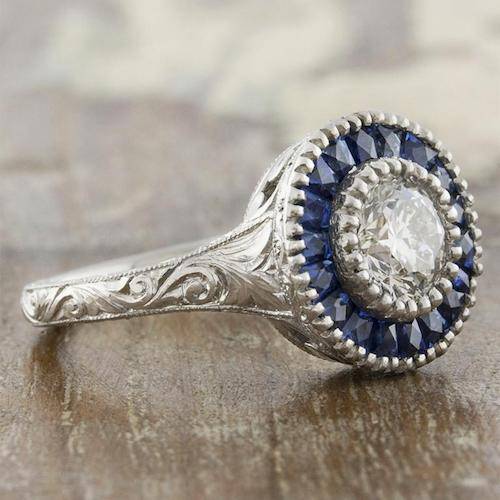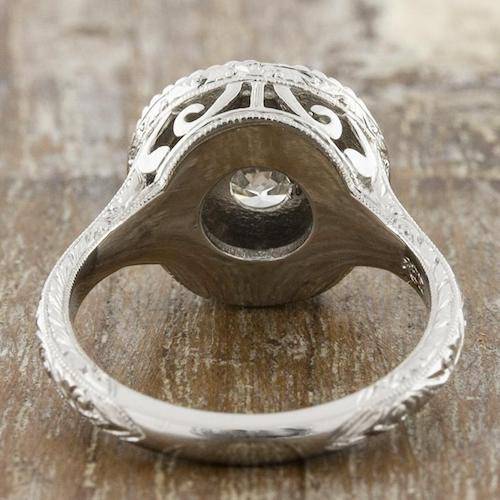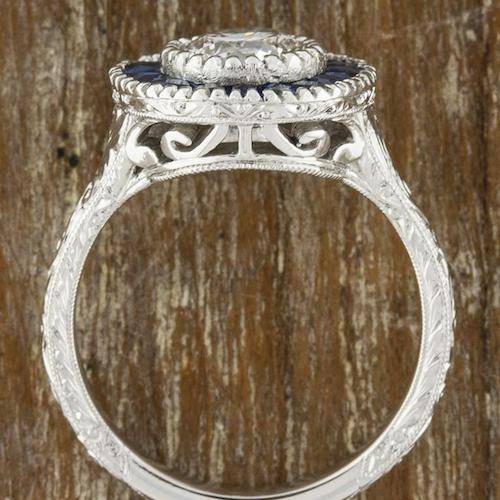 ---